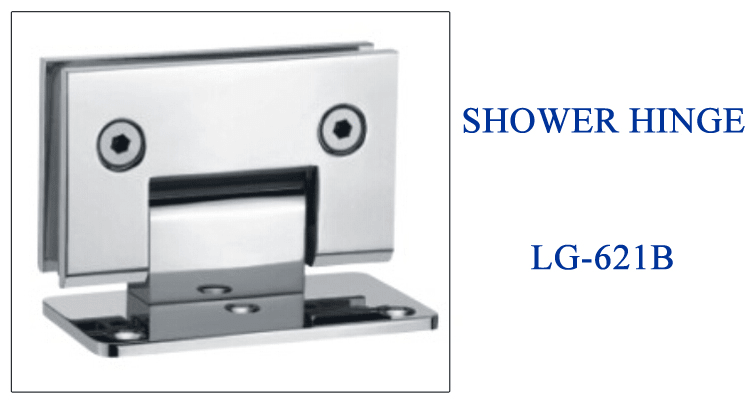 1. Type: glass to wall, opening inwards (90°in)
2. Brand name: LG
3. Model number: LG-621B
4. Surface Finish: stain /polish
5. Materials: stain stainless steel 304 or zinc alloy
6. Glass Thickness: 8-12mm toughened glass
7. Size: standard size or oem in require
8. Place of Origin: Guangdong China (Mainland)
9. Market: United States, Germany, Spain, Italy, UK, Japan, Australia, etc.

Advanatage








R&D Department

We have professional design and engineering team to supply you our best service all day along

New Product

We will lauch design products every mouth to ensure the competiveness of our customers

Our factory

More than 10 years professional international trade and service experience

why choose us
20 Experience

More than 10 years professional international trade and service experience

Our Partner

Including VEDOLAI DENKA, DOORMATIC

Branch Office

England, HongKong and Malaysia

Branch Office

Including O/A, LC and so on